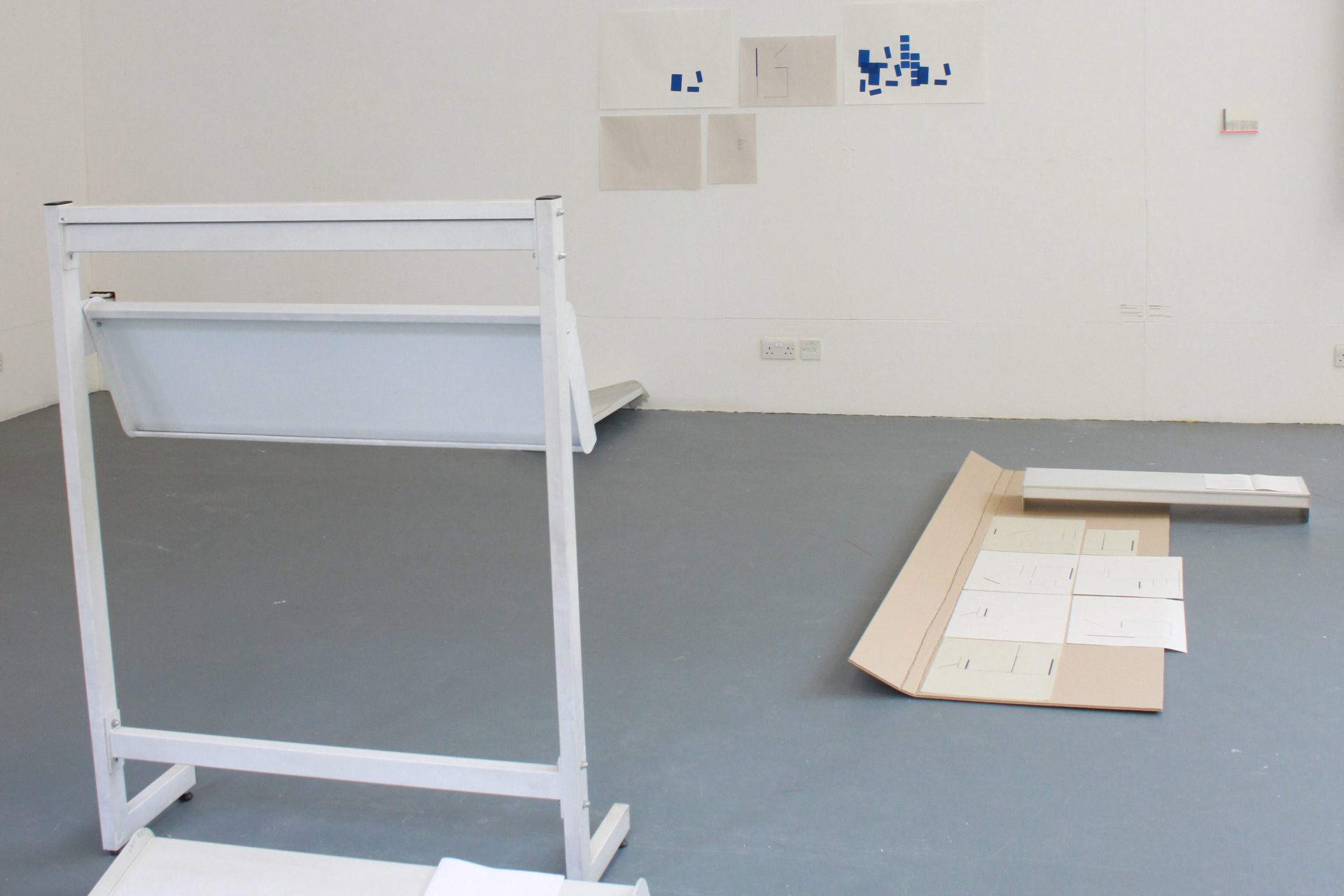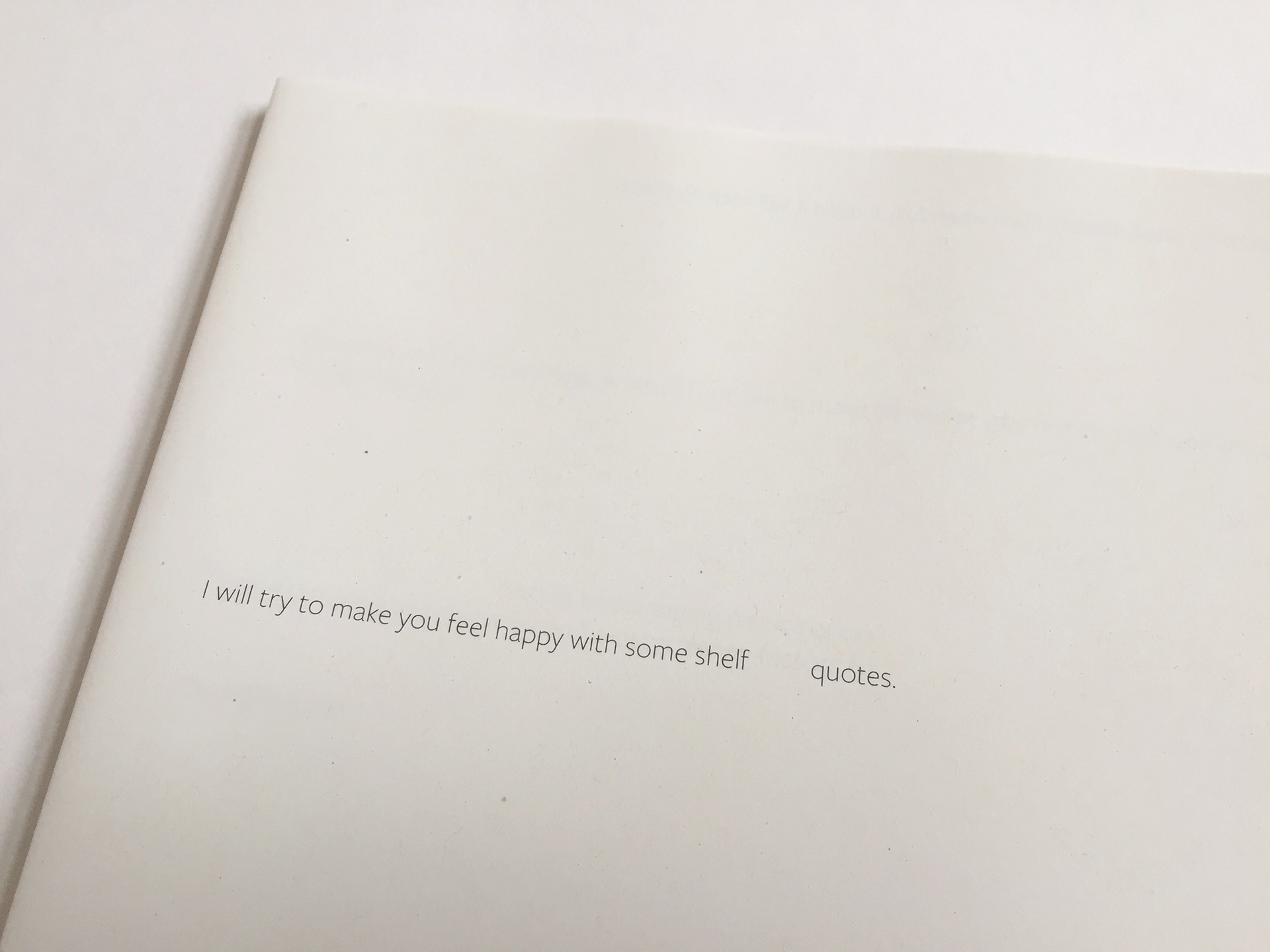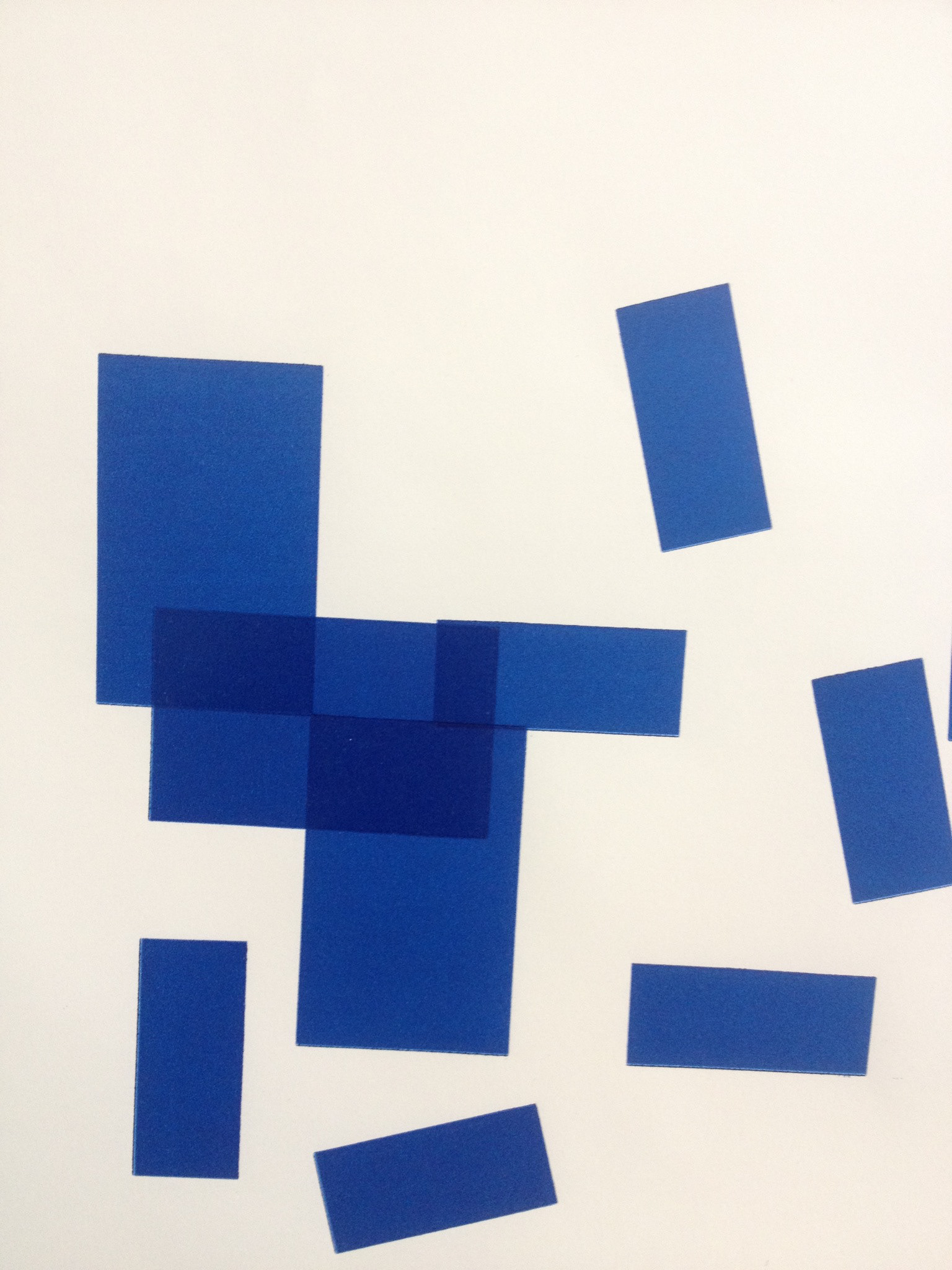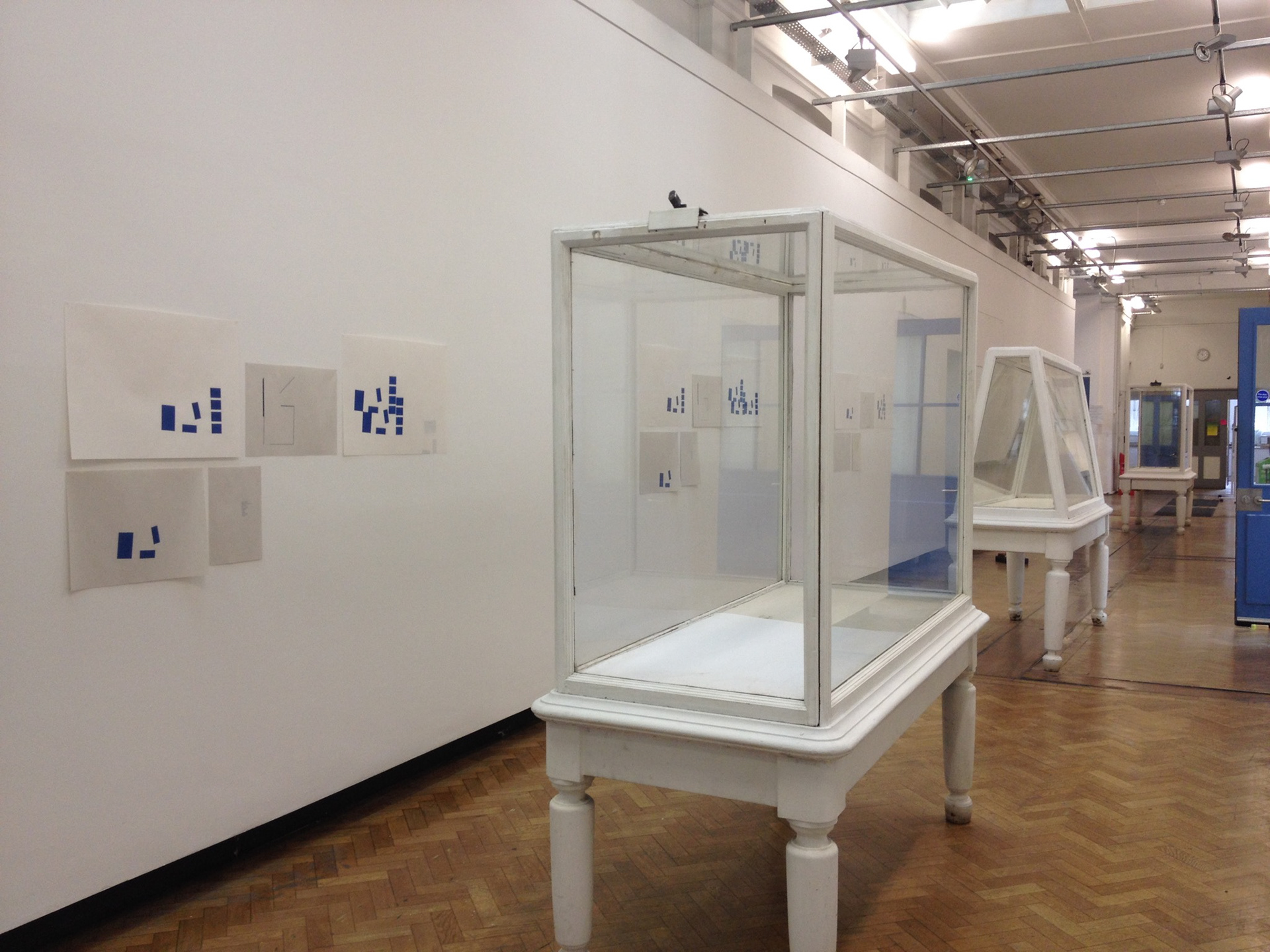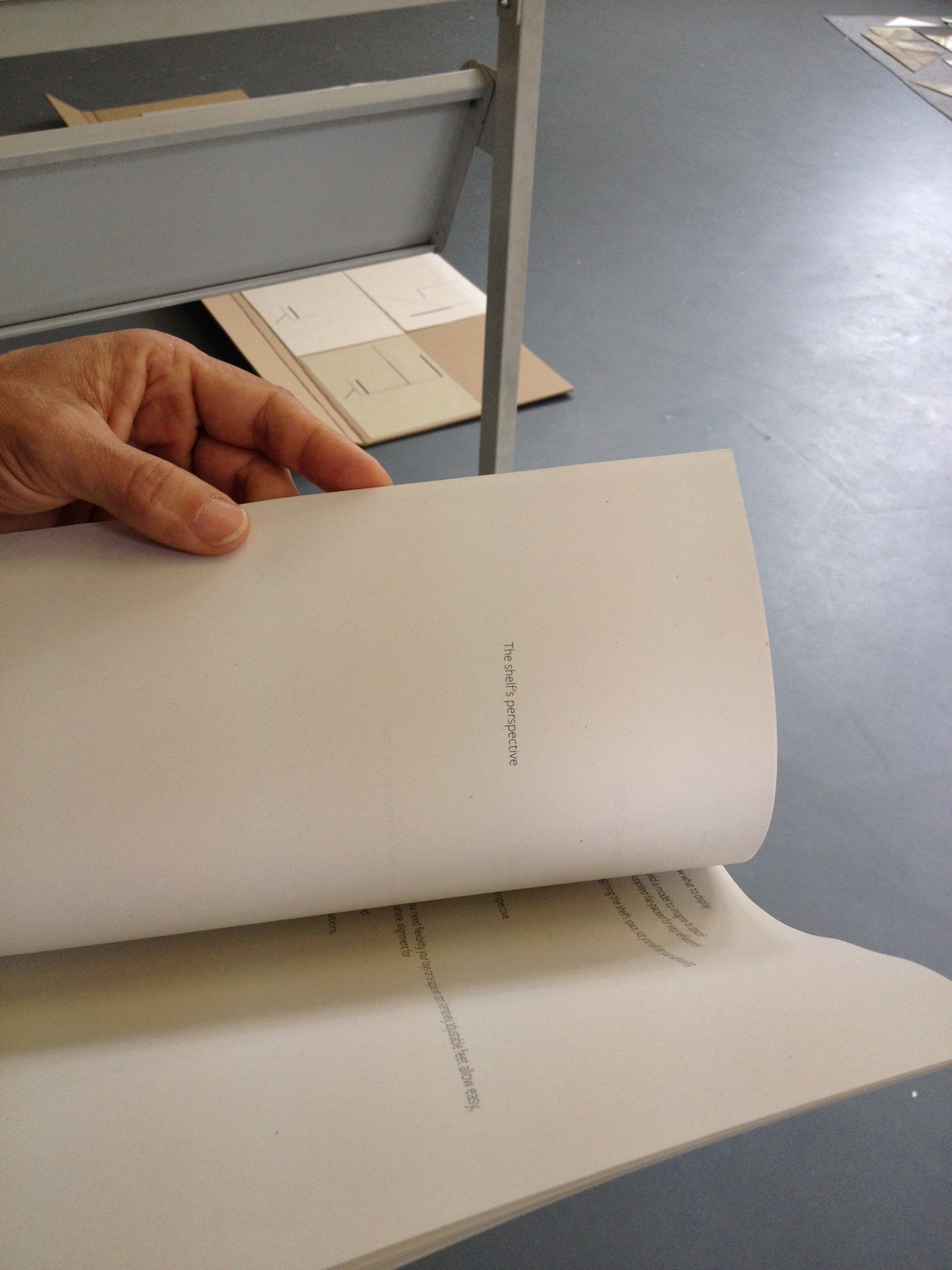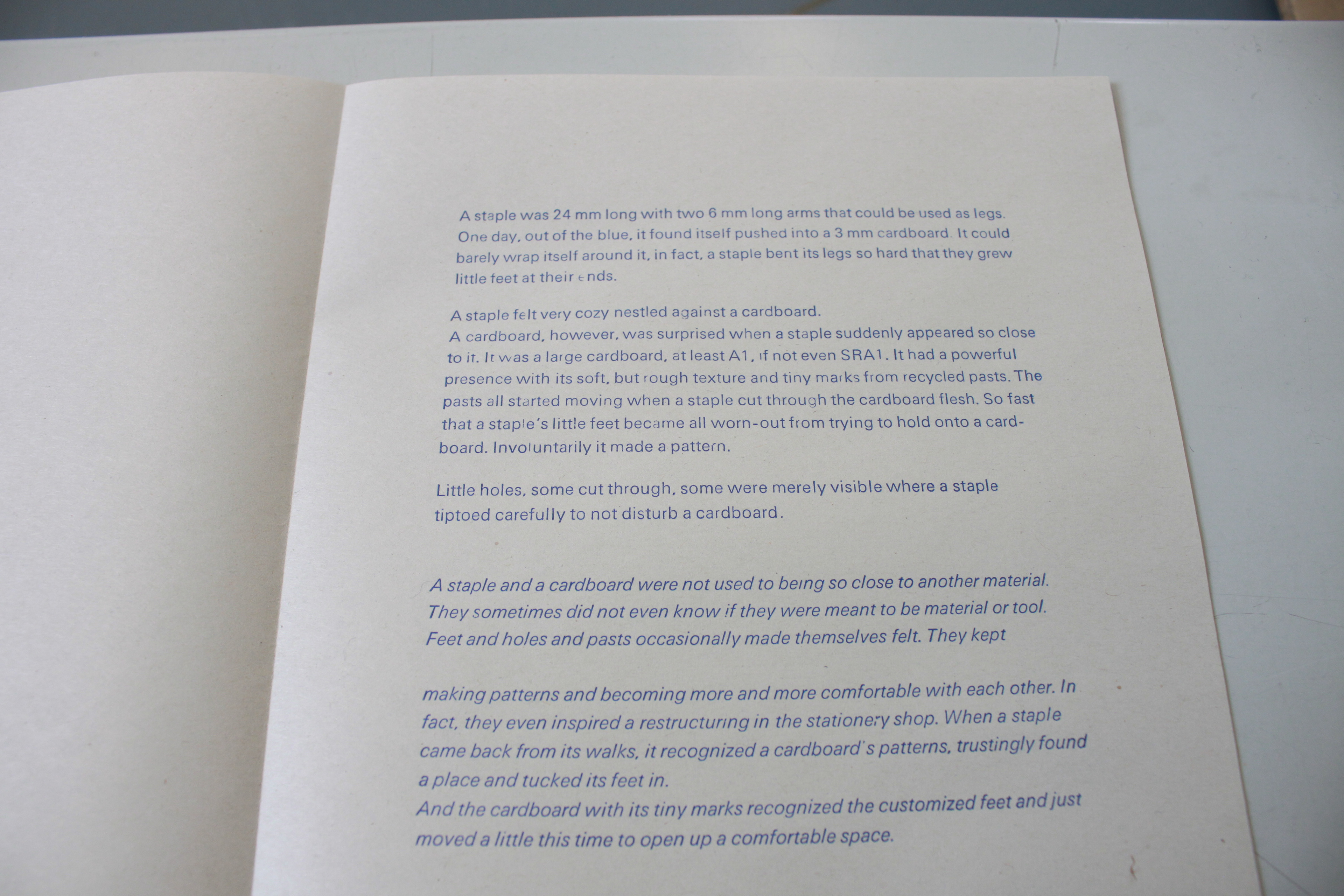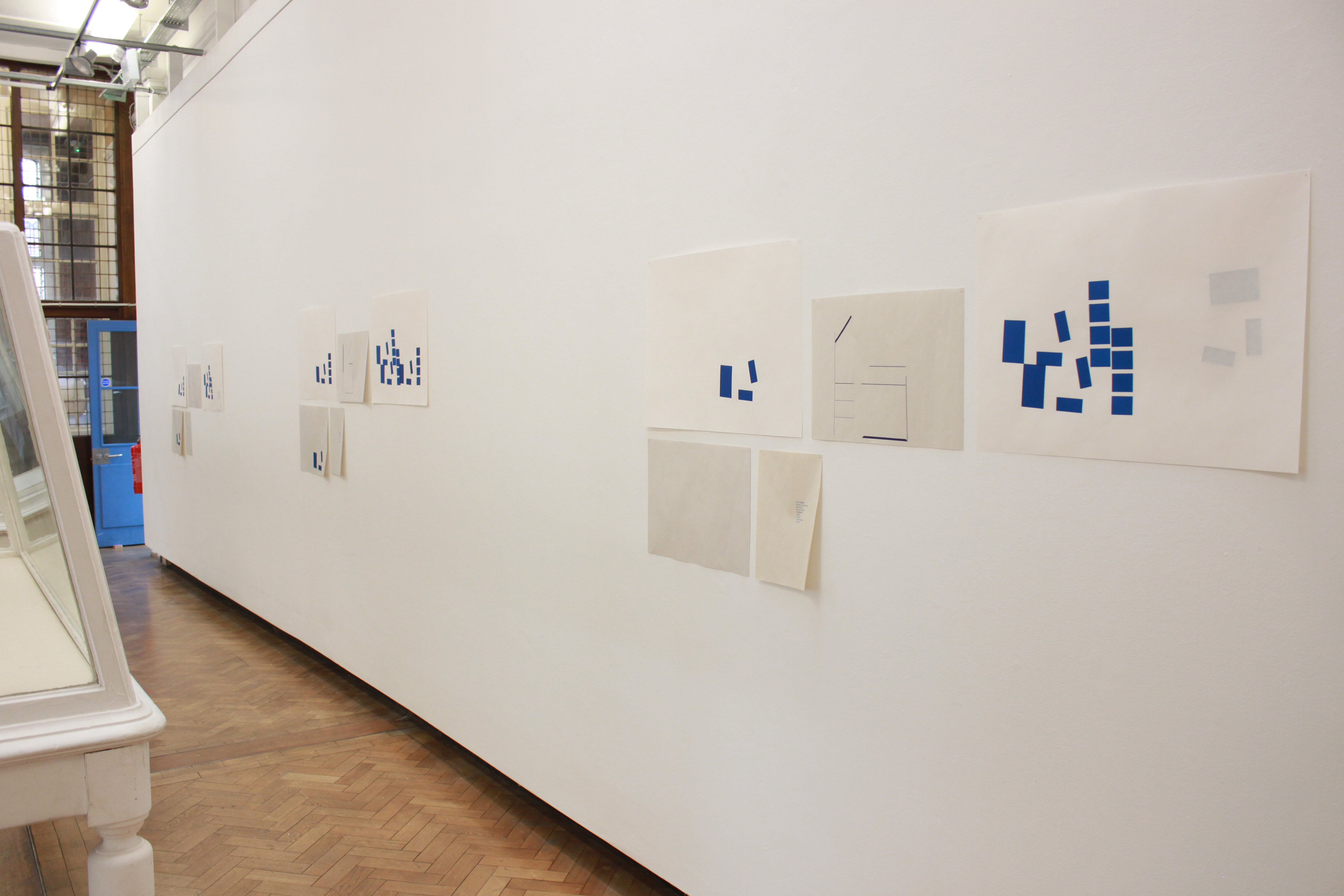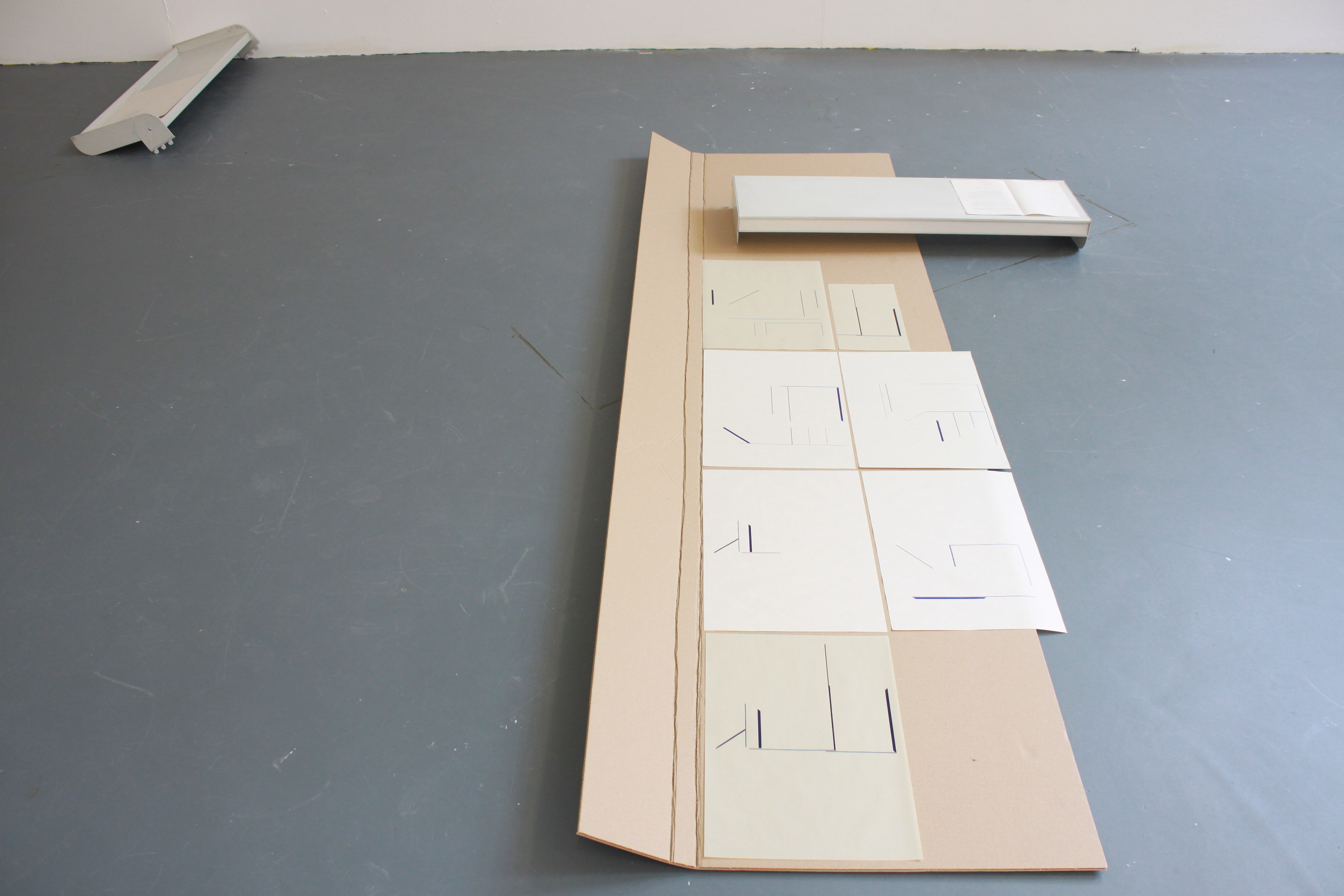 (all of which are in your pouch)


letterpress and digital print, Cantilibra library shelf
cast: named individuals within the shelf, they have speaking parts
dimensions variable
2017



The shelf stands for storage of concepts and distribution of ideas and informationon. The installation is an element of a bigger arrangement, taken out of some bigger construction and acting as a suggestion. What is physically constructed in letterpress, not only from type, but also from furniture and rules, is the space that is transferred onto the prints. At the same time it is the depiction of the constructed space.