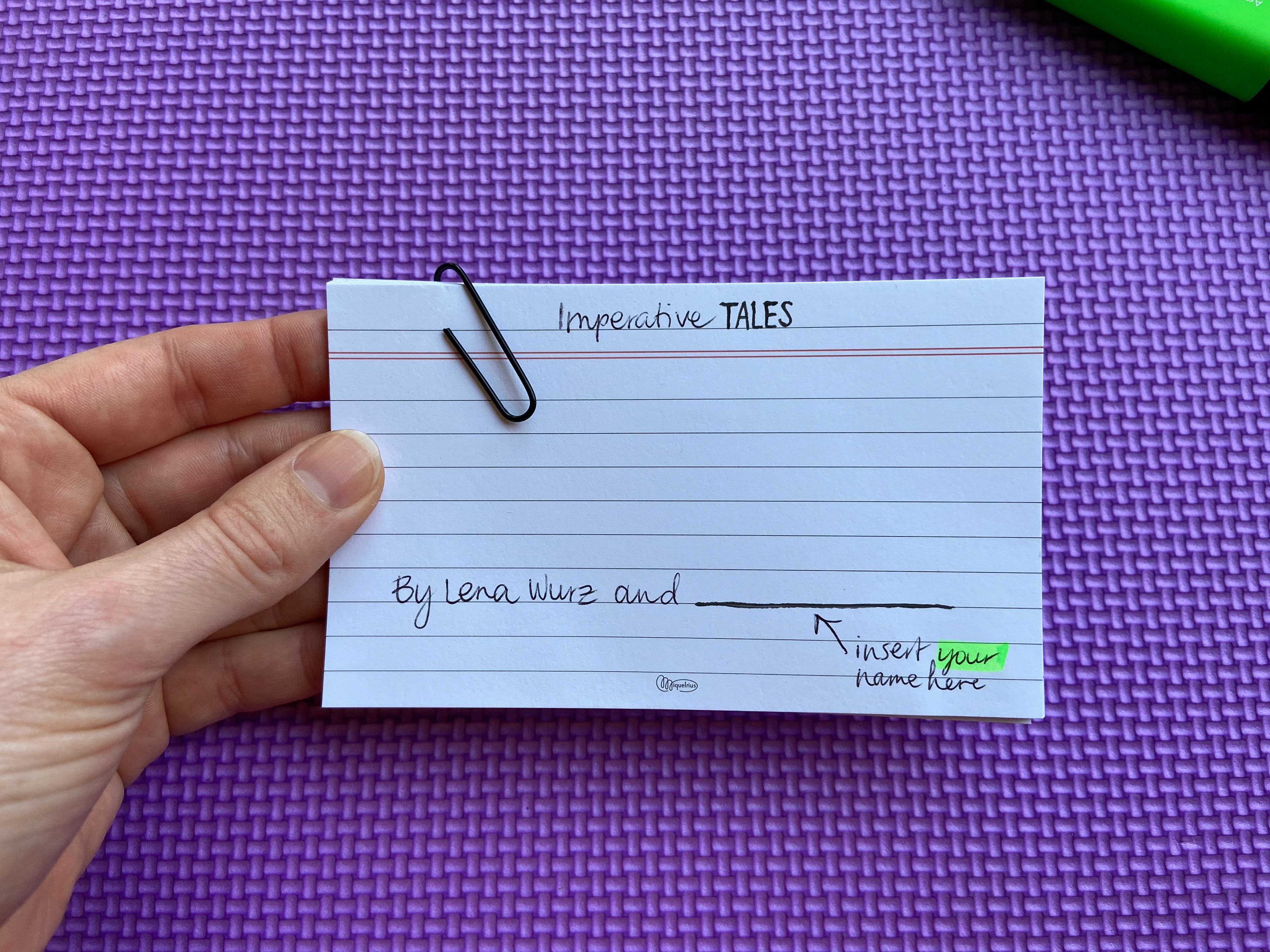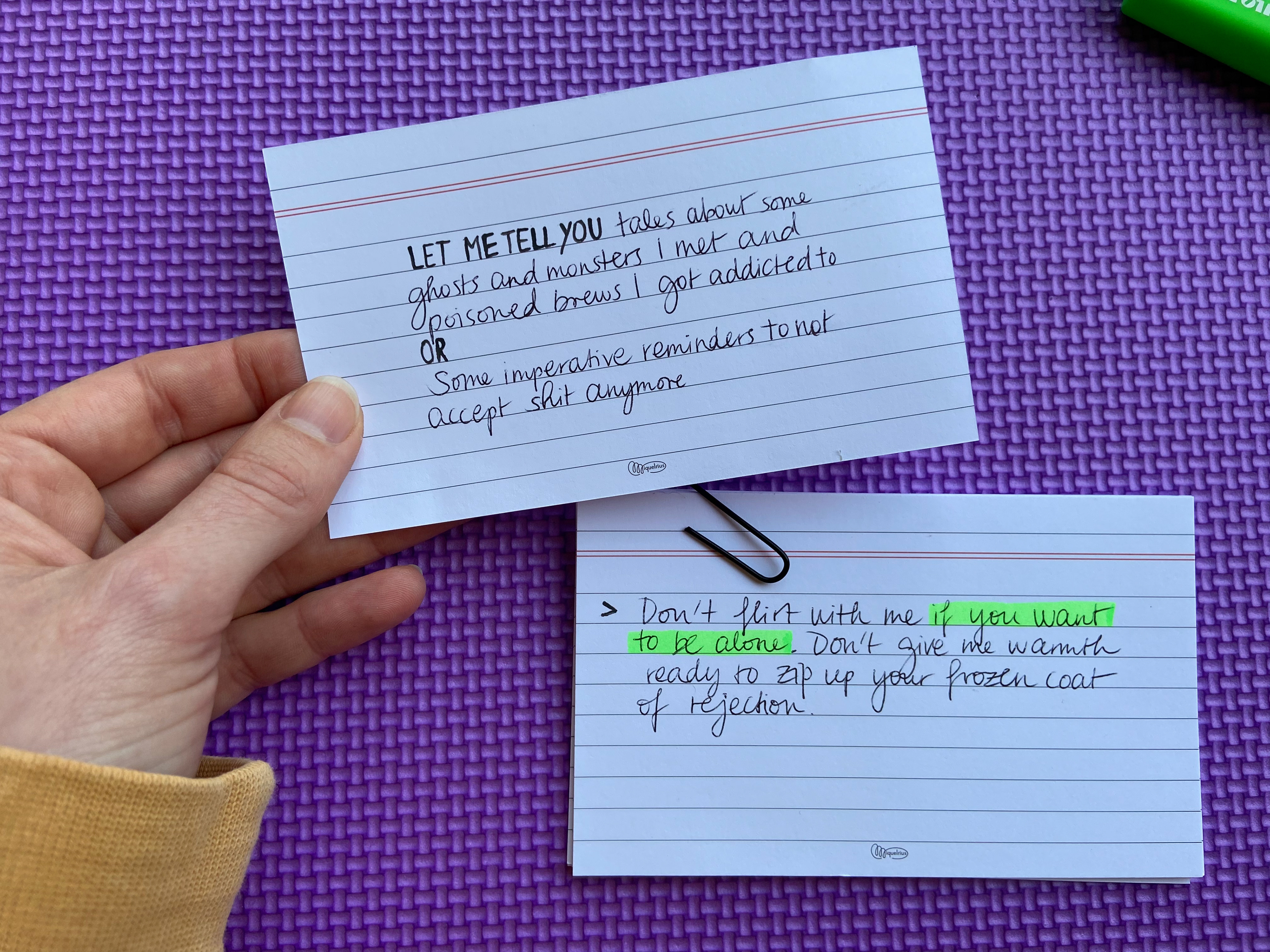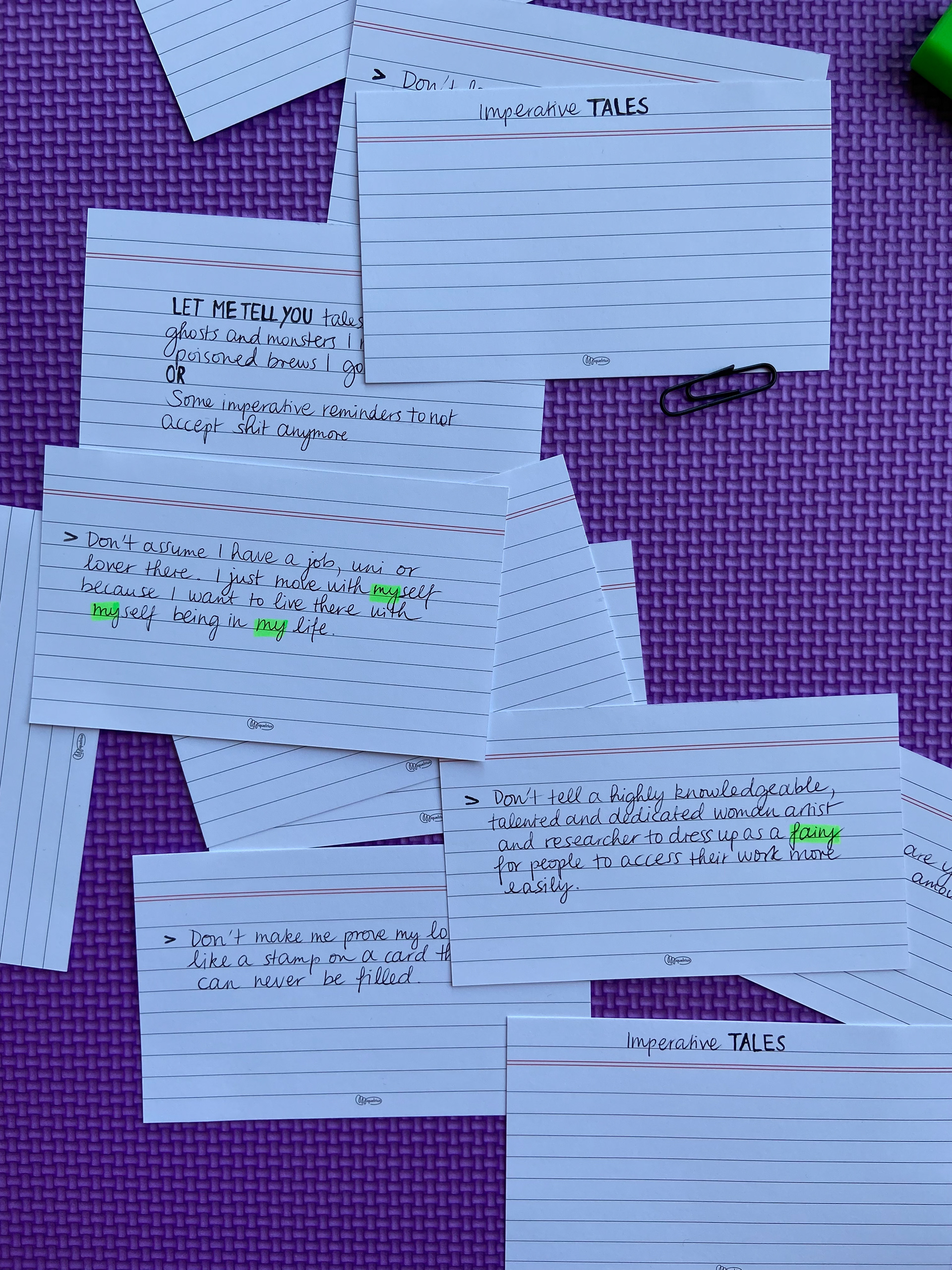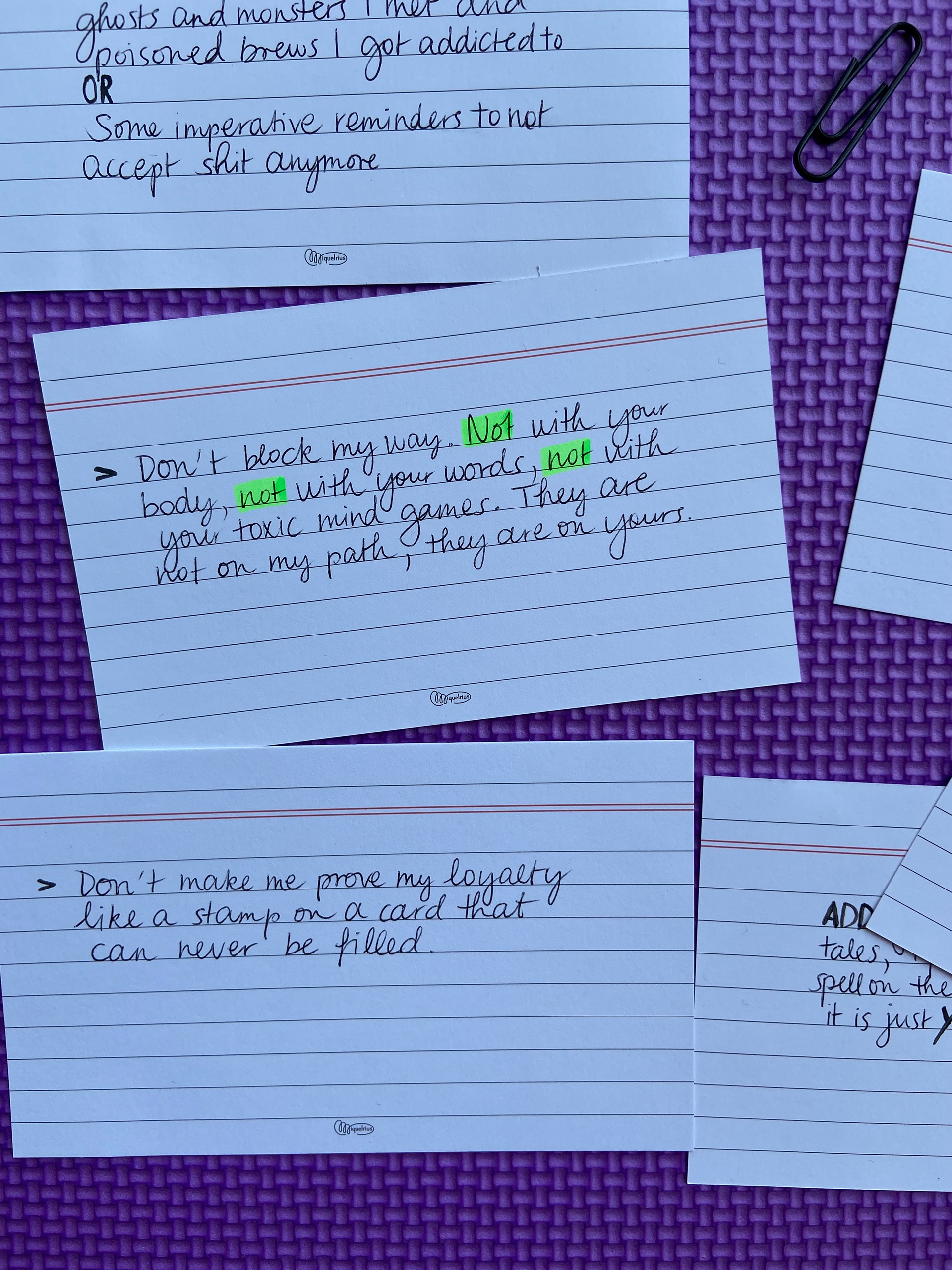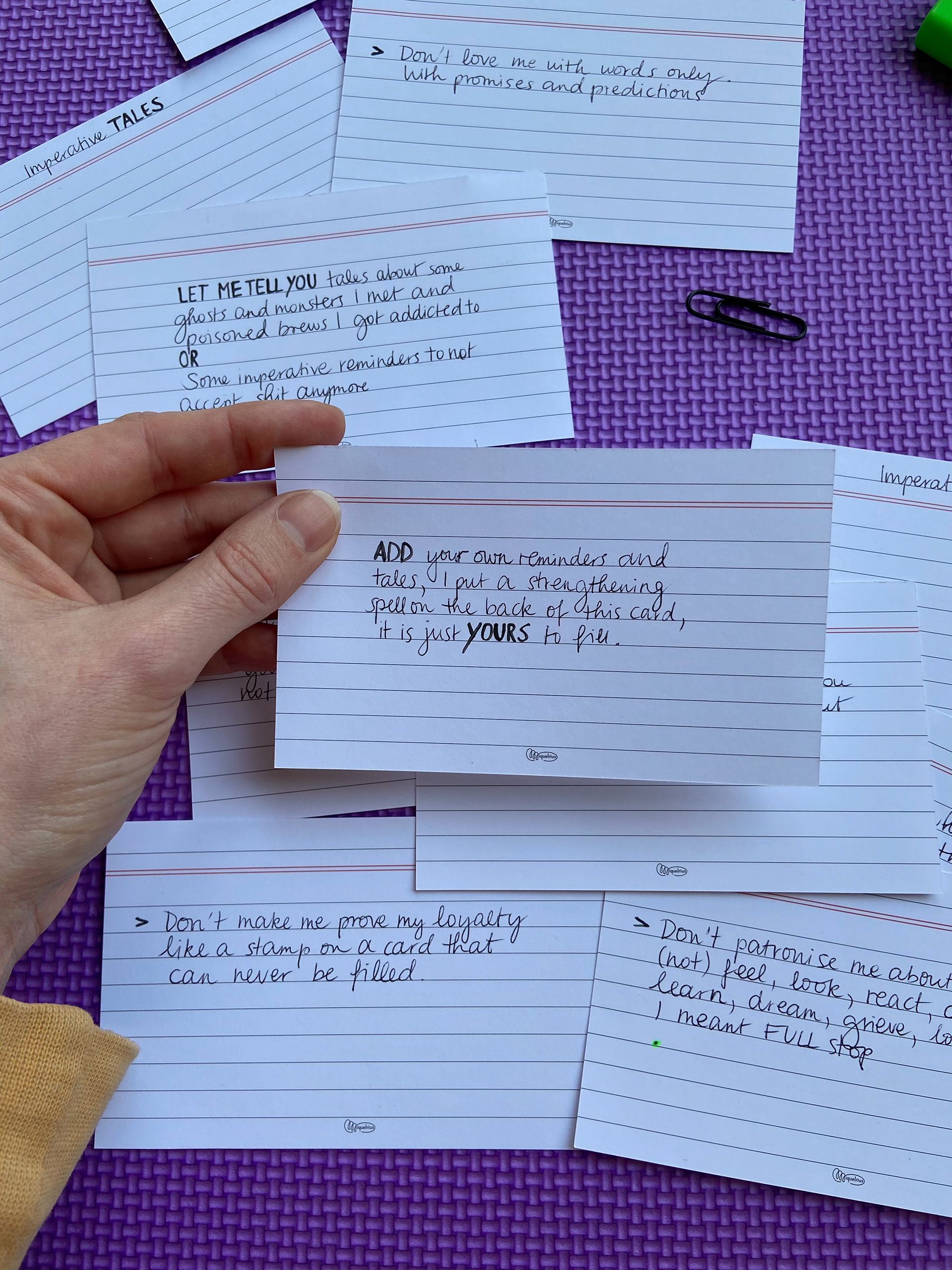 Imperative TALES


12 index cards, a staple, biro, gouache, neon green marker
7.5 x 12.5 x 0.3 cm
2022

10 tales - 
A participatory archive of reminders to not accept unhealthy, selfish, manipulative, sexist & personal boundary crossing behaviour.
Each copy is written on demand. I learn through repetition. On the last card each owner of a set is asked to write their own reminder.