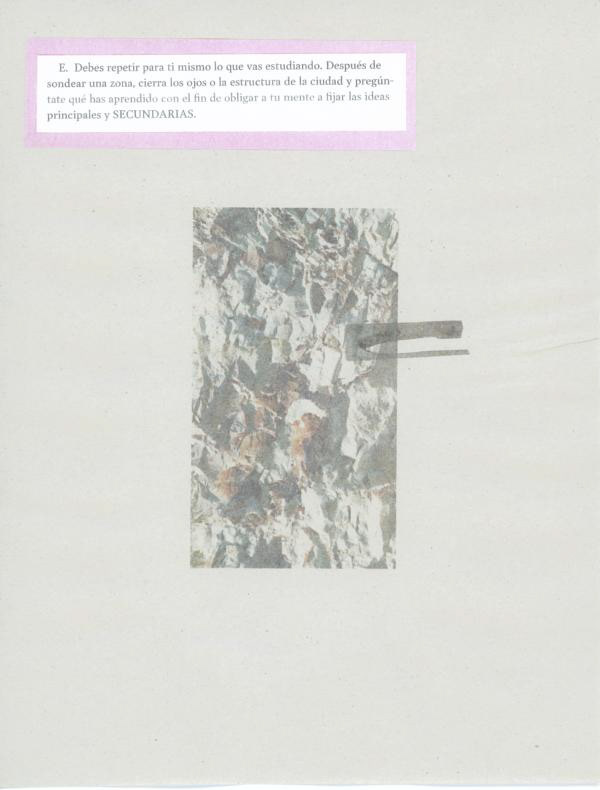 PRÁCTICA del movimiento en el espacio real


signwriting, drawing, copies, transfer print and digital print on papel revolución and found paper;
cantera verde
dimensions variable
2019
About layers of the city.
The aim of this presentation in a space is rather than displaying an image, to put on display fragments and perspectives in order for the viewer to create an image.
It is important that the project is presented like the exploration that it is. All the fragments - visual and written ones - are worked into and onto the same level. They exist within the same surface through the processes of digital printing, transfer printing and collage of original prints, drawings, copies and transfers of the same.
The arrangement of all fragments in a space responds to the creation and composition within the individual prints and texts. Reflecting on the whole month of exploring, creating and displaying compositions, the presentation at the end of the residency mirrors my process of accumulating, treating and archiving the different types of fragments.
As part of the artist residency Proceso abierto at Córdoba Lab in Oaxaca, Mexico